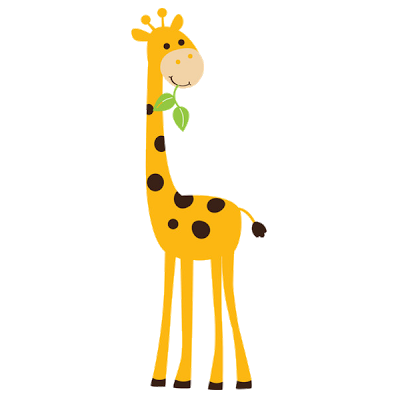 From deep within the heart of the pristine valleys and mountains of South Africa, SunnRooibos is here. Rooibos tea has expanded from a small herb indigenous to a select region of South Africa, known only to a small group of tribesman, into one of the most consumed and well-known herbs in the world. The wonderful flavor and startling versatility make Rooibos worth the praise it has received, a mainstay for the converted, and a must-try for the not yet enlightened.
Co-founders & Celebrities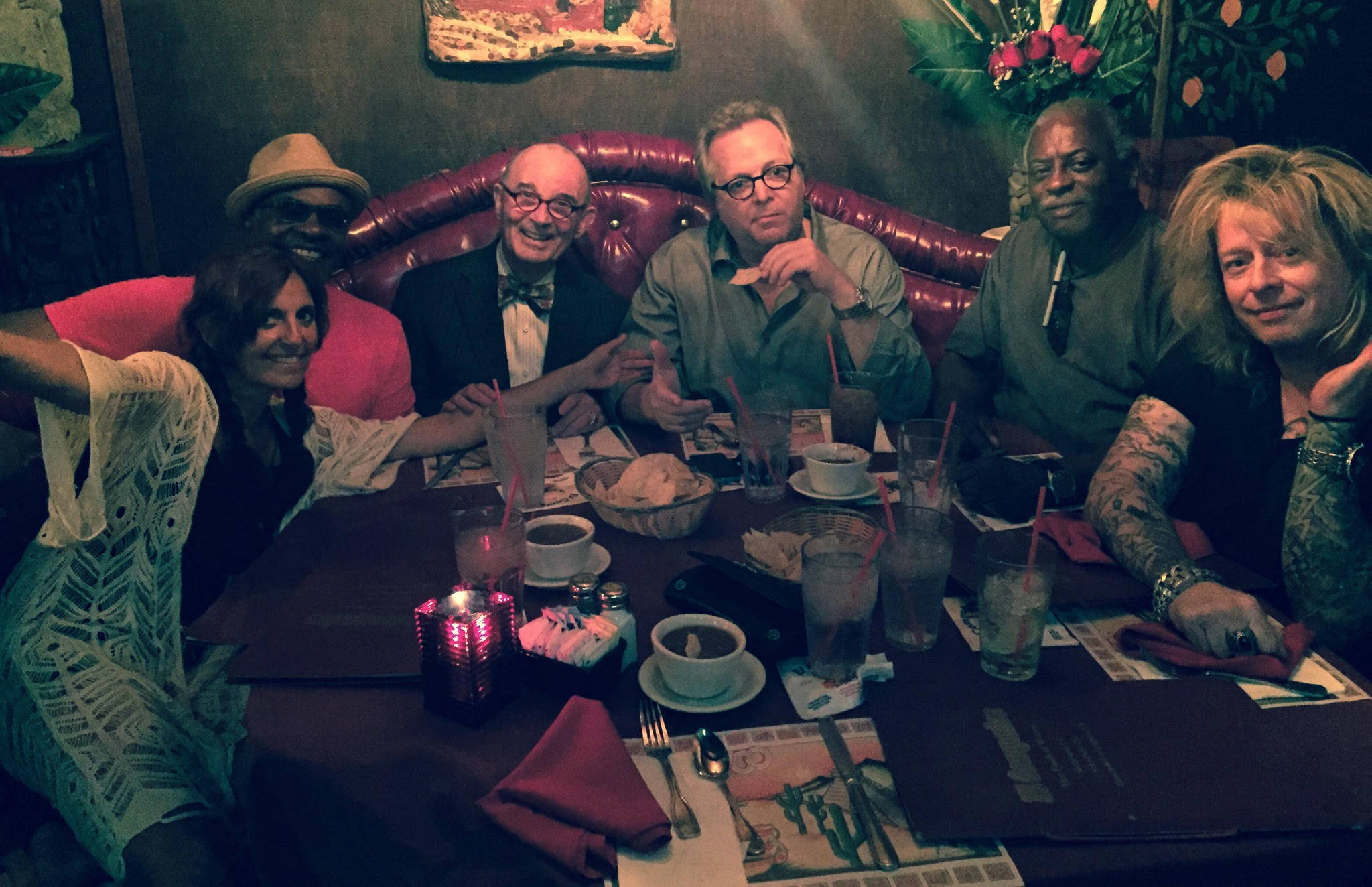 Pictured: Lisa Marie (founder), Keith David (co-founder), Joe Clapsaddle, Dave Weiderman (co-founder), Robert Blackwell, Finbar O'Handlon
Not pictured: Clint Hart (co-founder)
Proudly serving up the finest tea leaves from South Africa. All the ingredients for life at its fullest.
Rooibos comes from a South African plant called Aspalathus linearis. It is a legume that grows as a shrub up to 6 feet high with needle-like leaves and small, yellow flowers.

Rooibos has expanded from a small herb indigenous to a select region of South Africa, into one of the most consumed and well-known herbs in the world.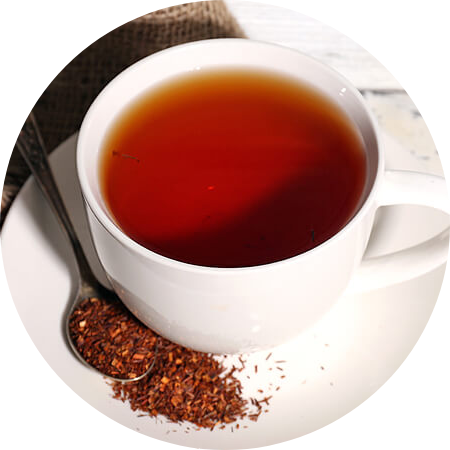 Making rooibos tea is very similar to preparing any other herbal tea. Two tsp of rooibos should be added for every 6 fl oz of boiling water. Steep the rooibos tea for 5 to 6 minutes.

Naturally caffeine free, rich in zinc, manganese, calcium, and fluoride, rooibos promotes healthy skin and strong bones.
Rooibos hydrates at the cellular level, containing polyphenol antioxidants, flavonoids and phenolic acids that are potent free radical scavengers.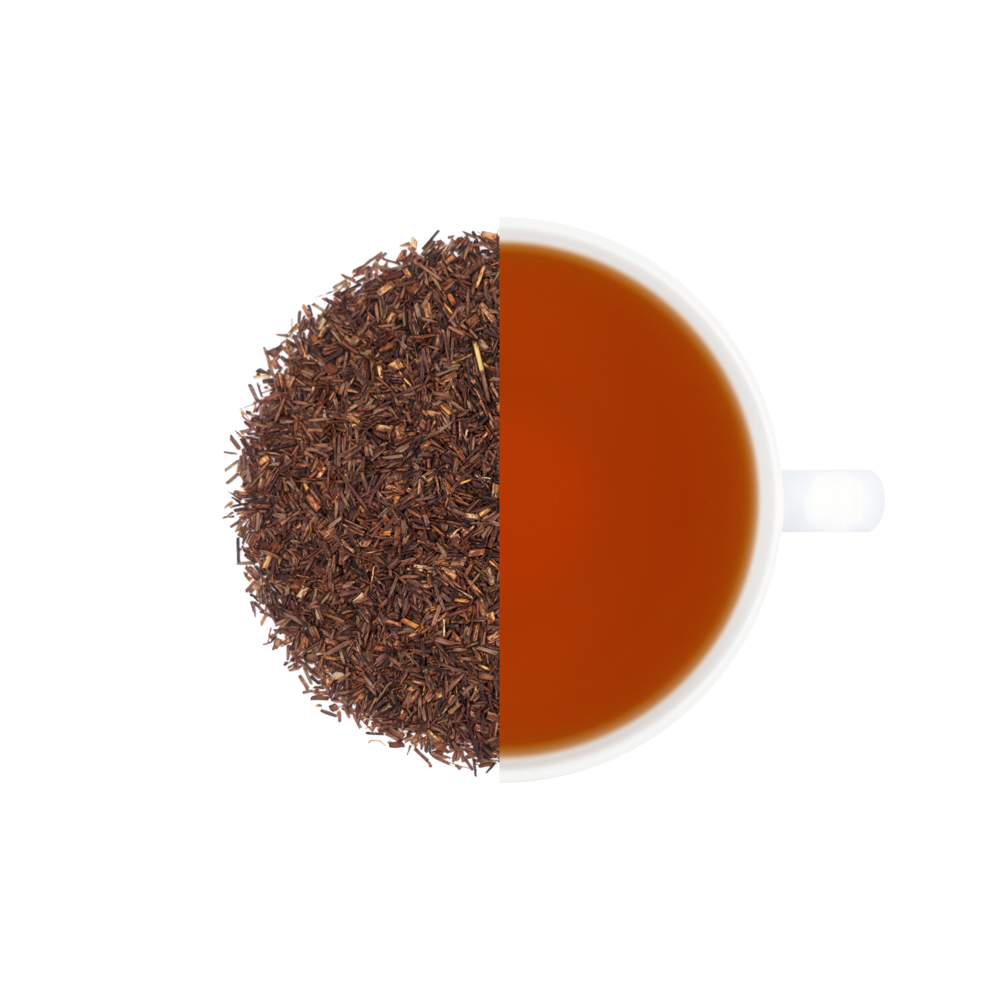 Strengthens Immune System
Rooibos fights free radicals and has anti-inflammatory effects that help fight viral infections, colds, flu, asthma, allergies and more.
Aspalathin is a rare antioxidant found in rooibos tea that is anti-aging, helps balance sugar, improves insulin resistance, glucose absorption, and insulin production.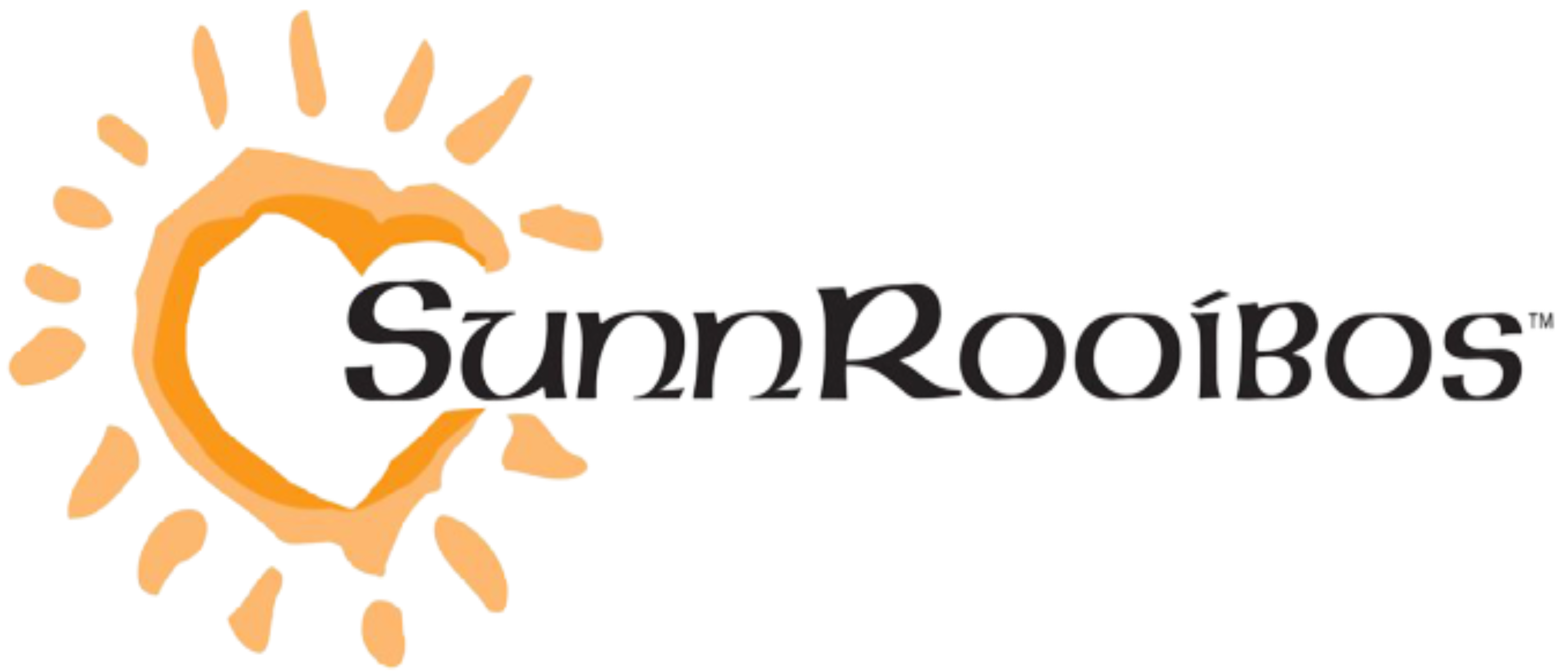 Subscribe to receive featured health tips!
I have loved science since I was a little kid, especially the science of food. Coming from a Greek background, everything was about food. When I was young, my grandmother taught me how to cook and how eating was your health. Greeks had all of these potions like putting olive oil in your ear (because olive oil fixes everything) - kind of like My Big Fat Greek Wedding. When you got an earache you put olive oil in your ear, and it really worked! That's when I realized there are home remedies, you do not need to take medicine. My grandmother never took medicine, so I lived more holistically.
My son was anemic, and when he was three months old, my doctor told me he may not be able to do certain things. The pharmaceutical iron that he was prescribed was not working. His anemia was chronic and they said if he continued to take the prescriptions he would be okay. This was not the case, so I researched natural remedies. After my son took the natural remedies, the doctor tested his iron levels and they were normal!
I had helped my son and I thought of families and their children. Now I am on a quest to help every child. I had heard from one of my doctor friends that water was broken - we do not have enough micronutrients in our water. I investigated it further and became passionate about Multiple Chemical Sensitivity (MCS), whole ingredients, and hydration. I had come across rooibos by accident in Boise, ID. I was at a commercial garden show where I met a man from South Africa. He gave me a box of rooibos and the next day I went for a four mile run when I usually run two miles. I called South Africa about rooibos - I knew I had found the key!
A mother from Idaho was able to make a drink, SunnRooibos, that beat out Gatorade and Powerade. We had demand for my product all over the world. I never thought I would change NFL games (Philadelphia Eagles and Boise State University) through rooibos - resulting in winning seasons. SunnRooibos was my first hydration company, and my second is ReddRox paired with Pass4Kids - an education program for kids. The Boston Red Sox won the 2007 World Series drinking ReddRox.
I am a 32 year old entrepreneur from Sunny South Florida. Born and raised in Hollywood, Florida, I come from a family of entrepreneurs. My family opened the first import/export grocery store in South Florida in 1972 and expanded it to three locations before they were sold in 2008. As a college dropout, I could not find a path to success in the traditional route of going to college. After I left school, I began working construction and began understanding my path towards sales, marketing, business operations, and how to run and scale businesses.
Currently, I am the CEO of a solar brokerage based in Florida, The Solar Elite, and have done over a million dollars in contractual sales during its first six moths. I took the company public in a reverse merger in February 2020, and plan for nationwide expansion during the upcoming 2021 year.
My goal is to put together a sales team that will pave the way for America's health standards by educating and providing products that improve quality of life. I have worked in sales for over 20 years, and know how important it is to have healthy, positive, inspiring products, which is exactly what SunnRooibos is. Getting SunnRooibos into the hands of millions is my calling. Putting together a team to accomplish this is extremely gratifying. Join me in our quest to improve the quality of life for all.
Currently I'm recovering from a traumatic car accident. Which has left me temporarily paralyzed. Never before have I understood the true meaning of what it is to be healthy. As my life balances on how healthy I keep my body and mind. I feel it my personal responsibility to share my extraordinary health experience with others.